What is the Importance of a Yard Management System?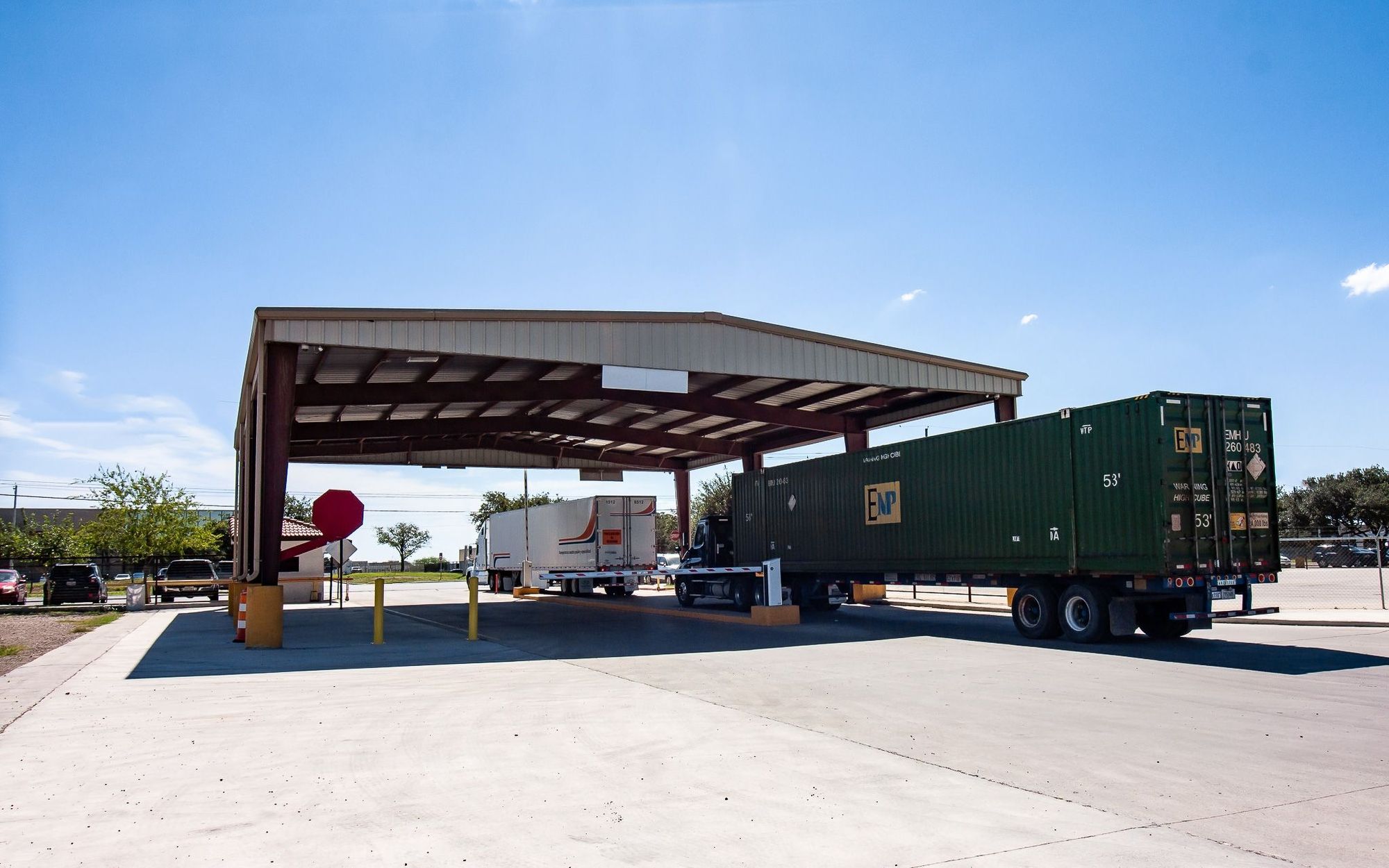 If you run or work in a trailer yard, you're aware of the numerous logistics behind operations. Regardless of the size of the yard, challenges abound, including:
Keeping track of trucks and trailers
Locating qualified workers
Finding the right trailers for the job at hand
Locating empty trailers that are ready to be used
Scheduling when trucks arrive, load, unload, and leave
Coordinating with all parties involved
Keeping track of shipments
Training new employees
Fixing and maintaining trucks and trailers
Challenges like these exist in all types of truck yards, including at distribution centers, warehouses, factories, truck rental companies, delivery centers, trailer drop yards, carrier facilities, and other locations.
Let's take a closer look at what's involved with managing a trailer yard.
Basics of Yard Management
Efficient yard operations are key to companies being able to successfully transport goods in a timely manner. What's integral to any operations in a trailer yard is movements. Those in charge are responsible for moving the following in the most effective manner possible:
Trucks, trailers, and other vehicles
Shipments and pallets
People who work in the yard
With so many pieces of the puzzle in motion at any given moment, coordinating everything for smooth operations is not easy.
The basics of yard management involve:
Directing inbound and outbound trucks
Tracking, moving, loading, and unloading shipments
Ensuring everything keeps moving smoothly
Tracking, training, and managing personnel
Avoiding costly delays
Quickly locating open docks and available trucks and trailers
To coordinate all these moving parts, a solid process must be implemented. Without one, chaos quickly ensues.
Where Issues Can Arise
The truth is that issues can arise everywhere. With so much in motion at any given time and so many possible delays that can happen, the system can fall apart quickly if it isn't managed well.
These are just some of the many issues that can arise when a truck and trailer yard is mismanaged:
Shipments may not be delivered on time
Unexpected operation or arrival delays can occur
Delays can cause serious issues, including spoiled goods
On-the-job accidents may increase
Untracked trailers may sit idle
Urgently needed vehicles may not be located
Personnel may be overworked one day and underutilized the next
Shipments can get lost
Trucks and trailers that should be offline for maintenance may mistakenly be kept active
Having a strong system in place is essential to the success of a trailer yard. It's necessary for doing business in a world where consumers increasingly order products online and businesses depend on each other for the successful completion of a finished product.
How Automation Creates Solutions
No matter how good your yard management system is, automating it can make it better.
Computer software platforms are great at handling tasks that are repetitive or involve multiple elements in motion. Automated yard management software takes the best of what computers have to offer and incorporates it into a smart system that can be used to coordinate everything much better than even the best yard managers could do manually.
Automation creates solutions by:
Reducing or eliminating human error
Handling complex logistics
Tracking vehicles, shipments, and people in real-time
Flagging problem areas you may not be aware of
Improving scheduling
Enabling managers to better balance workloads for yard personnel
Ensuring safety measures are in place and being followed
Avoiding compliance violations
Leading to more efficient use of trucks, trailers, and other vehicles
Alerting yard teams about incoming trucks
Showing what's happening in your yard at any given point in real-time
In short, automation leads to better solutions by removing inefficiencies and speeding up processes while maintaining smooth coordination between all the moving parts involved.
The right yard management software platform essentially gives managers extra eyes, providing them with the ability to know exactly where everything is, what's being underutilized, and what resources are available right now.
If you keep using a clipboard to keep track of who is going in and out of your trailer yard, you will quickly fall behind (if you haven't already). More and more companies are turning to yard management software solutions to streamline processes, track resources, resolve problems faster, coordinate operations better, and ultimately, save time while making more money.
A Look at Gatego
Wego Technologies, known for simplifying the transportation industry through targeted software solutions that increase productivity and efficiency, has developed a trailer yard management system to automate and simplify operations.
Called Gatego, this software helps eliminate the biggest time-wasting issues that often arise in yard management, helping yard managers track and utilize resources better while coordinating tasks more agilely. Gatego ultimately helps trailer yards run better so they can enjoy more profits, better growth, and positive recognition in the industry.
Lets You Take Back Control
The Covid-19 pandemic has given rise to supply chain disruptions globally in a growing number of industries. Many factors are creating these problems, from a shortage of needed materials to increasing energy and shipping costs. When you add the latest supply chain issues to all the variables involved in running a trailer yard, it can leave people in charge of yard operations feeling like they've lost control.
If you're in this situation, get back control of your yard through automation. Gatego doesn't leave things up to chance. This software lets you and your employees easily track and control everything, including:
When a truck arrives at the gate, with the time, truck number, carrier, trailer number, and other pertinent details logged consistently for each arriving truck
The condition of each arriving trailer through photos taken at the gate
Having the ability to capture all pertinent data about incoming trucks before the gate will open
Being able to review recorded info on trailers and trucks to check for damage, aging inventory, current yard capacity, and more in real-time
When you have better control of what's coming and going, as well as an easy-to-access panel that gives you up-to-date information about your yard at a glance, you can make better decisions faster for improved operations.
Provides Full Visibility of Your Resources
One of the key ways that Gatego lets you take back control is by providing you with complete visibility of your resources. Before a truck is even allowed to enter your yard, your gatekeeper takes just a few minutes to retrieve key details and enter them into the gatego progressive web app. This creates a record of every truck and trailer, complete with identifying numbers, driver's name, and photos of the trailer.
By having access to these details at your fingertips, you'll be able to:
Quickly locate any trailer on your premises
Know when each trailer arrived
Access information about how long different trailers have been there
View photos showing the condition of each trailer
Avoid losing or misplacing trailers on your property
If a trailer has been sitting in your yard for longer than it should, you'll know, and you can make the necessary calls to expedite shipment or learn whether the trailers' contents can safely remain in your yard longer.
Knowing more about the comings and goings of trucks to your location, where the trailers are located, which ones are being used, which ones are ready to load, and other relevant details enables you to use your resources wisely and take the appropriate course of action when it's called for.
Platform Is Easy to Use
Another thing that's great about Gatego is how easy it is to use the software platform's dashboard. Those who are entering data have a convenient, easy-to-follow menu to go through to input pertinent information.
The menu serves to streamline the process, enabling the gatekeeper to intuitively move from one item to the next without trying to remember what to do. By following the menu, the gate worker won't forget to include important data like the driver's name or the trailer's serial number.
Yard managers then have immediate access to information about the trailer yard, readily available through the dashboard. At a glance, managers can see:
Who has checked in and out of the yard
What tasks each individual completed or reported
Which carriers have trailers stored in your yard
How long each trailer has been in your yard, and when it arrived
All outstanding damage reports and issues
How many trailers are loaded or empty
The number of trailers and trucks currently in your yard
The yard's remaining space capacity
You'll know exactly who has arrived and who has left, who has just finished loading a trailer, who reported trailer damage (and what the damage is), and other important details to alert you to what needs immediate attention and what can be scheduled for a later time.
The intuitive dashboard provides you with instant access to information that lets you manage your yard most efficiently while maintaining a high level of integrity in your operations.
Lets You See Long-Term Trends
In addition to giving you an immediate snapshot of the current status of your yard, Gatego gives you insights into long-term trends. Periodically reviewing these trends lets you make changes to processes to improve your trailer yard's operations. The analytics provided by the collection of data accumulated over time can show you where to make improvements, such as:
Which of your workers can benefit from more training
How much additional business your yard is capable of handling
Which carriers are the best to work with and which may not be worth your time
Where you can set loading or unloading stations for greater ease and efficiency
What specific policies you might need to implement
Who should get special recognition for going above and beyond
Without accessible data, you may not notice trends that are taking away from the efficiency of your yard or draining money away from the business. Gatego gives you easy-to-access, cumulative data to help you make business and policy decisions that will benefit you and all the parties involved in the process.
Many Ways Gatego Can Serve You
By automating key portions of your operations, Gatego serves you in many ways. This platform enables you to:
Maintain control at the gate
Track all trailers
Know what your workers are doing
Maintain damage reports
Make better use of your yard
Reduce errors
Simplify and speed up the check-in process
Uncover trends
Get a real-time summary of your yard
Scale your business
Increase profits
Gain a favorable reputation in the industry
Innovate in order to advance
To Get Started
The best way to see for yourself how the power of automation can help your trailer yard business is to schedule a Gatego demo. We'll walk you through the platform so you can better understand how it works and determine how it might help you run your yard better.
Once you've seen Gatego in action, you'll likely have questions, which we'll be happy to answer. You can customize Gatego to meet your specific needs, and our support team can address any questions or concerns you might have.
Book your demo today to see how Gatego's automation can transform your yard by streamlining operations and creating order. In a constantly changing world, yard automation can help your business grow to the next level and thrive.