7 Best Yard Management Softwares for Yard Owners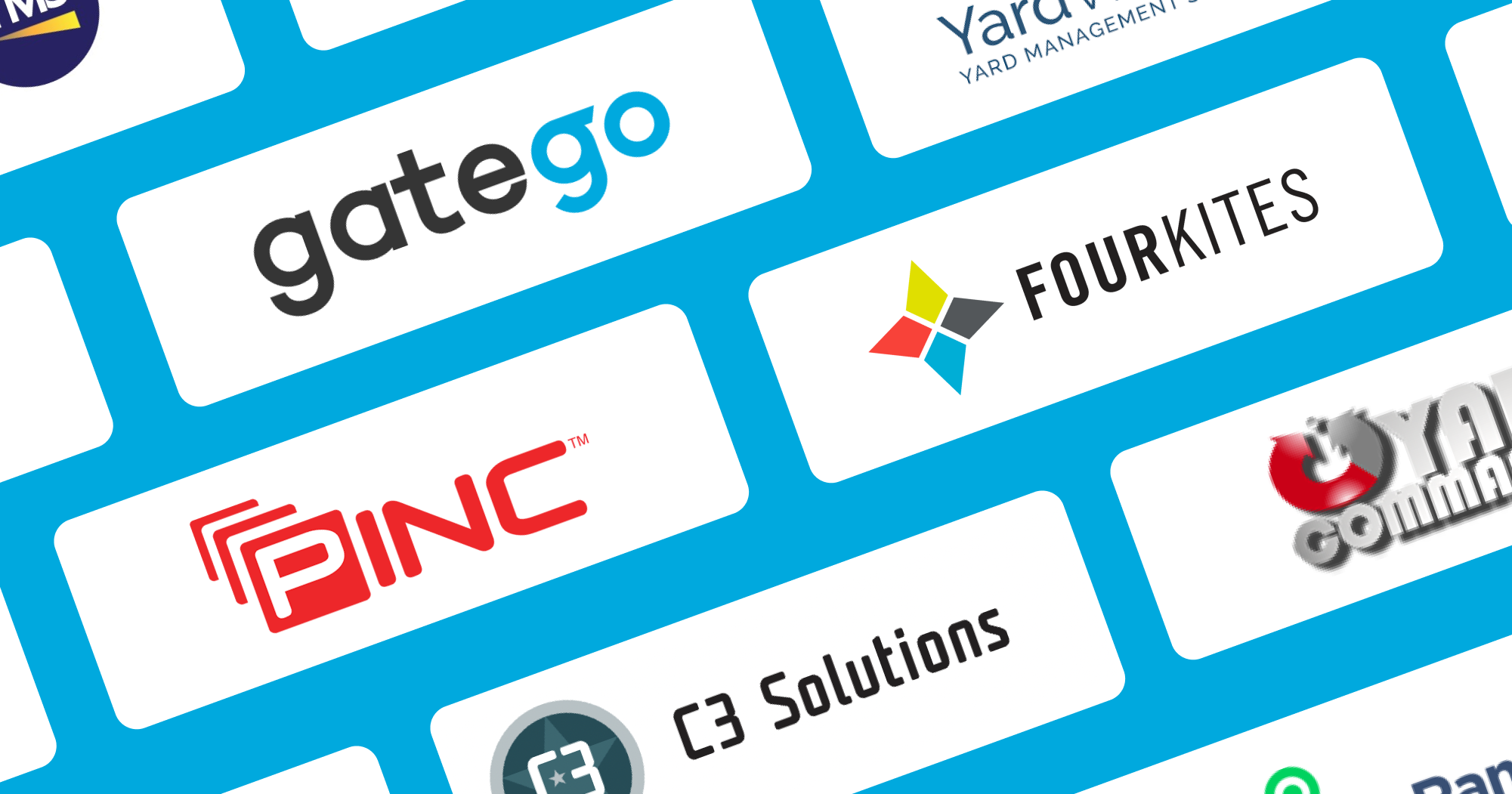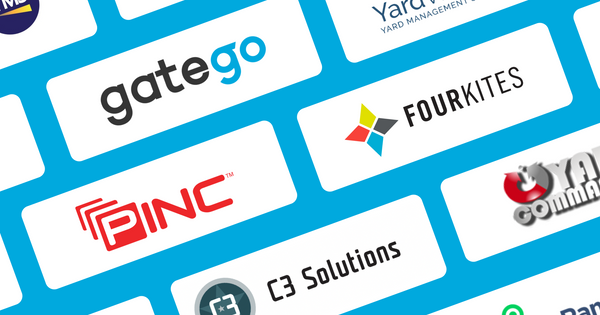 Yard management requires monitoring various activities, including the flow of incoming and outgoing freight. Traditional manual methods are cumbersome and inefficient, which is why you may be considering adopting a yard management software.
What is a Yard Management System?
A yard management system (YMS) is a software application designed to monitor the movement of trucks and trailers in a facility's yard, warehouse or distribution center. A YMS provides real-time information on trailer locations within the yard. This information enables yard workers to move trailers from staging to docks and fill orders efficiently.
Why is a YMS Important
To optimize efficient supply chains and reduce demurrage costs, having a YMS is the key. There are a hundred more reasons why you should consider getting a management system, and below are some of them.
Cost reduction on yard operations
A YMS helps to ensure timely loading and departure of trucks and trailers. This, in turn, helps to avoid overtime demurrage and detention charges. YMS reduces labor costs since manual management tasks are eliminated; no more time is lost in making calls, searching for inventory, or waiting.
Improves management of yard assets
A yard management software gives a clear picture of yard operations and assesses how resources are utilized. This eliminates the need to search for misplaced trailers in the yard, thus saving time.
When used together with transport management systems (TMS) and warehouse management systems (WMS), a YMS can precisely analyze performance and assets.
Carrier and time analysis
With a yard management system, you can monitor each carrier's commitments, wait-time, unload time, and on-time performance. You can then make appropriate decisions for each trailer and organize dock labor for quick loading and unloading.
It also allows the user to track en-route delays in real-time and streamline operations. For example, if the trailer you were expecting experiences a delay, you can identify an empty one for outbound loads.
Yard Management Systems ensure safety and adherence to facility procedures
A YMS facilitates consistent checking in and out of carriers and drivers entering or leaving the facility. It also checks seals, records damages, and tracks shipment information alongside trailer numbers.
The check-in and check-out system ensure that no unauthorized persons access the yard, improving security. It also tracks speed, safe practices, and drivers' working hours, protecting your drivers and others on the road.
Management of multiple yards
A YMS can allow an organization with multiple yards serving different drop yards, plants, and warehouses to access data from all yards in one place.
What to Look for in Software as a Service
When looking for any Software as a Service, it is important to review what kind of services they offer. To help you choose the right one, here are 7 factors that you should consider before selecting one.
Software cost and features
Don't make a decision based on price alone. Considering the features offered by each system can help you get value for your money. Begin with a budget, then make a list of the features that are nice to have, those that are necessary, and those that you don't need.
Sometimes the cost is higher for software with the most features. However, you may not need all those features, so you should pick a product without focusing on the sheer number of features.
Choosing software that will serve you long-term is the best you can do for your business (and your wallet).
Customer support
Before purchasing software, it is important to find out the level of support each vendor is willing to offer before and after installation. You should also ask them about their availability and how to reach them, often something like Intercom provides a seamless customer support experience.
Since you intend to use the software for all employees, it is crucial to consider whether your potential software companies offer training.
Compatibility with other supply chain systems
It is important to choose the software that suits your needs and your size. There are stand-alone YMS solutions and YMS add-on modules. For example, a small yard with a few operations can do with a stand-alone system, but a busy yard requires a YMS compatible with other systems such as TMS and WMS. Make sure APIs are always available.
Software update
As technology advances, companies update their software to keep up with current changes. Check how frequently different vendors update their software to make sure their technology doesn't fall behind. Often the more years in the market the more archaic the software tends to be.
The reputation of the software vendor
Reputable software vendors are known for their quality products. They are also often willing to fix issues that you may encounter while using the software.
Read customer reviews about your target software to get more insights about software issues and the company's method of handling such concerns.
Customizable software
Your company's needs and systems may change with time, so you should choose customizable software.
Highly customizable software can be difficult and costly to adopt. On the other hand, a simple system can be daunting to adjust to meet your company's needs. It is best to choose a customization level that's workable for your unique organization.
Software security
Security is a priority for any software. You need to know the process of data collection: how it's secured, stored, and shared.

You wouldn't want your company's data to land in the wrong hands, so you should review the security page of your target software. Make sure they have a secure website and basic encryption mechanisms are implemented.
7 Best Yard Management Software
There are many yard management software systems and it's challenging looking where to start so we compiled a list of the best seven.
#1 Gatego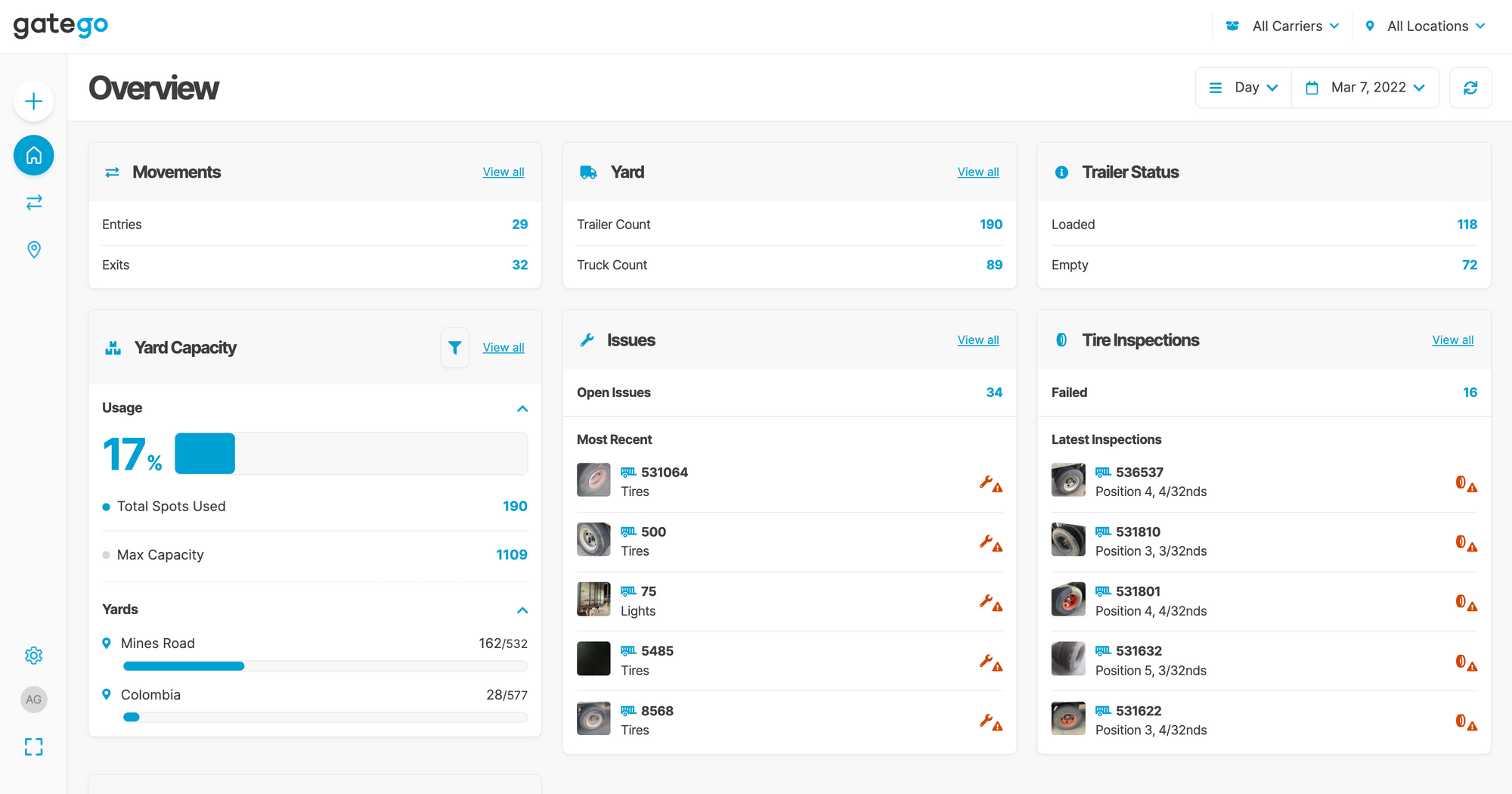 Gatego is the most modern choice for shippers and trucking companies.
Pros
Gatego offers features for fleets with drop yards for guards to keep track of issues
Allows for control and visibility of trailers across multiple yard inventory
Share accurate and timely information with your team to empower them to provide the best service your brand can offer.
Log in and out of your yard anytime and monitor your trailer performance in real-time. Gatego also provides you with an elaborate record of movements with pictures, trailer status, attachments, and more.
Gives you real-time visibility of your inventory across multiple yards and multiple carriers. The unified dashboard gives you simultaneous access to all your yards.
Quick access to past data in the history section, and you can grant access of entry to carriers using a specific yard.
Track maintenance requirements and arising issues to keep your fleet dependable. This helps your fleet avoid DOT violations.
Free plan so that you can try Gatego risk-free!
How Gatego Works
Uses a smart autofill system that speeds up the check-in process.
AI ID scanning is fast, ensuring there are no queues.
Gatego uses a cloud-based system, so you can access your data on any modern device.
Keep your data safe through foolproof AES 128 military-grade encryption.
Gatego is always available to help you via live chat.
#2 C3 Solutions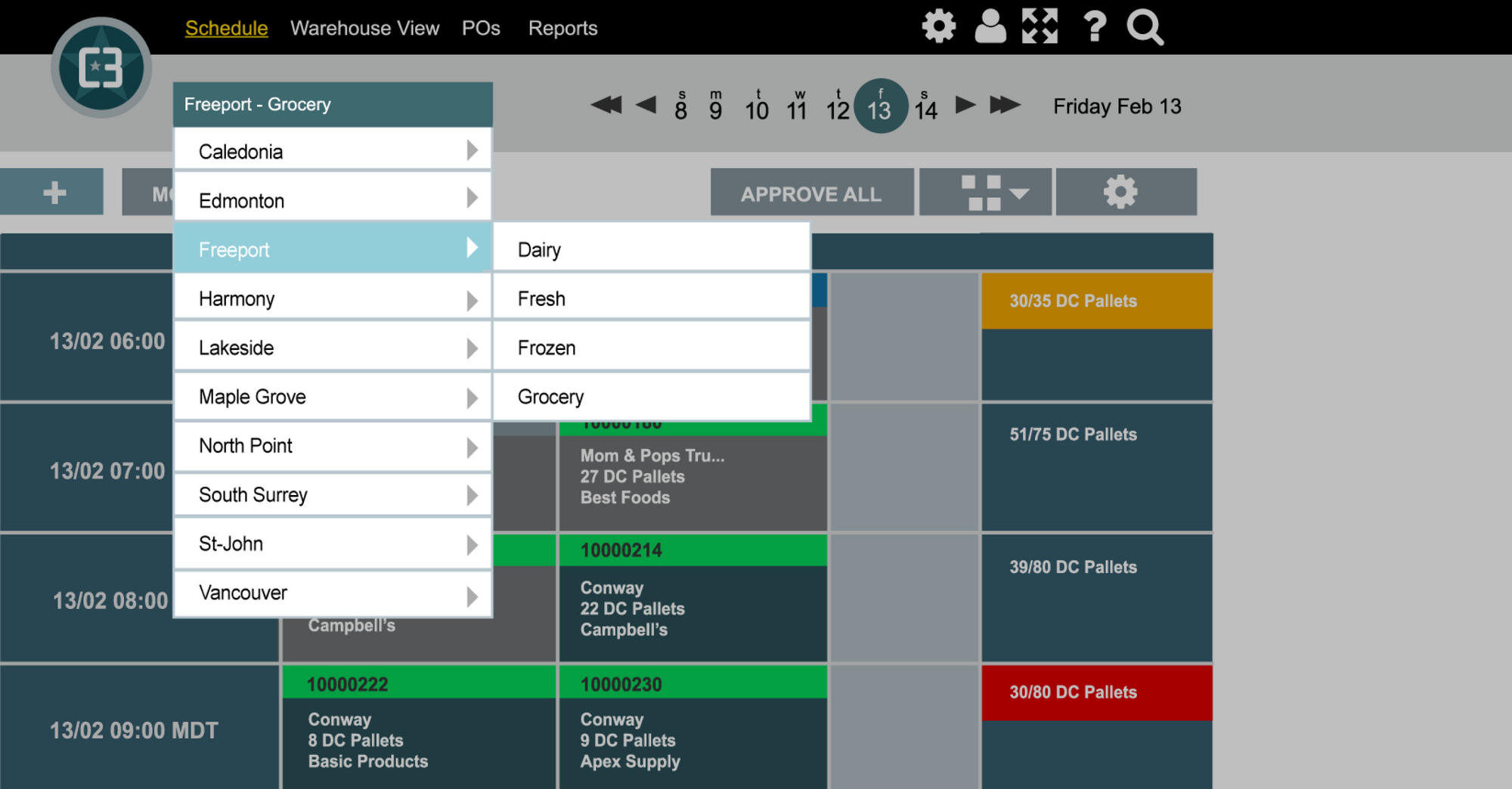 C3 offers dock scheduling and map view though expensive.
Pros
Improves visibility of yard assets and shipments.
Increases gate throughput
Increases the productivity of yard drivers
Reduces dock congestion and optimizes door utilization
Reduces detention costs
Cons
User Interface not as refined
Expensive for small warehouses
#3 Pinc (Kaleris)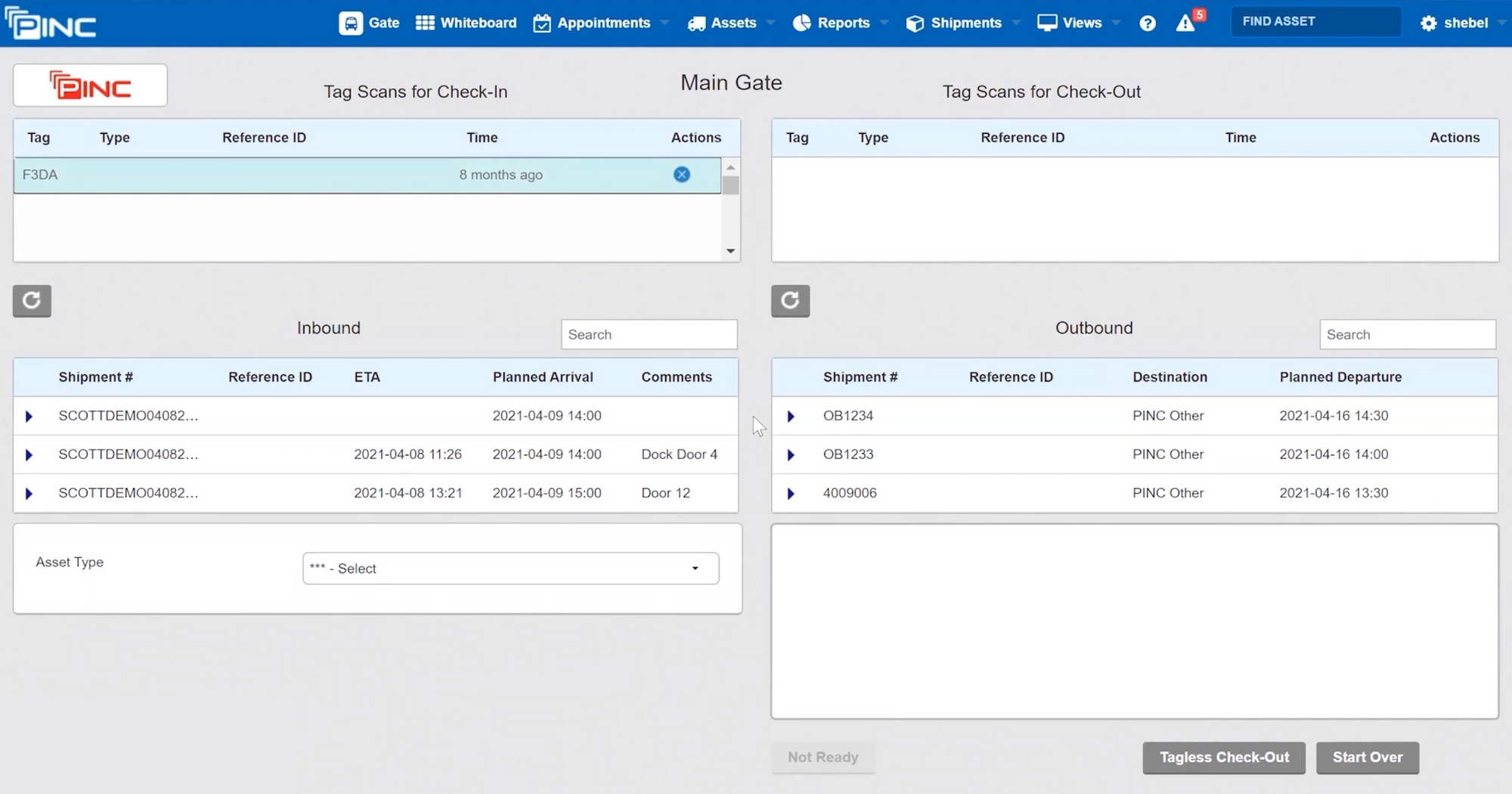 This multi-mode rail and truck yard management software solution works for both liquid and dry bulk shippers and their receivers.
Pros
Streamlines gate procedures and facilitate proper check-in and check-out process.
Traffic managers and drivers can communicate effectively via the system.
Real-time visibility of assets and carriers from the manufacturer to the customers' yards.
The system is compatible with other systems such as WMS and TMS.
#4 Fourkites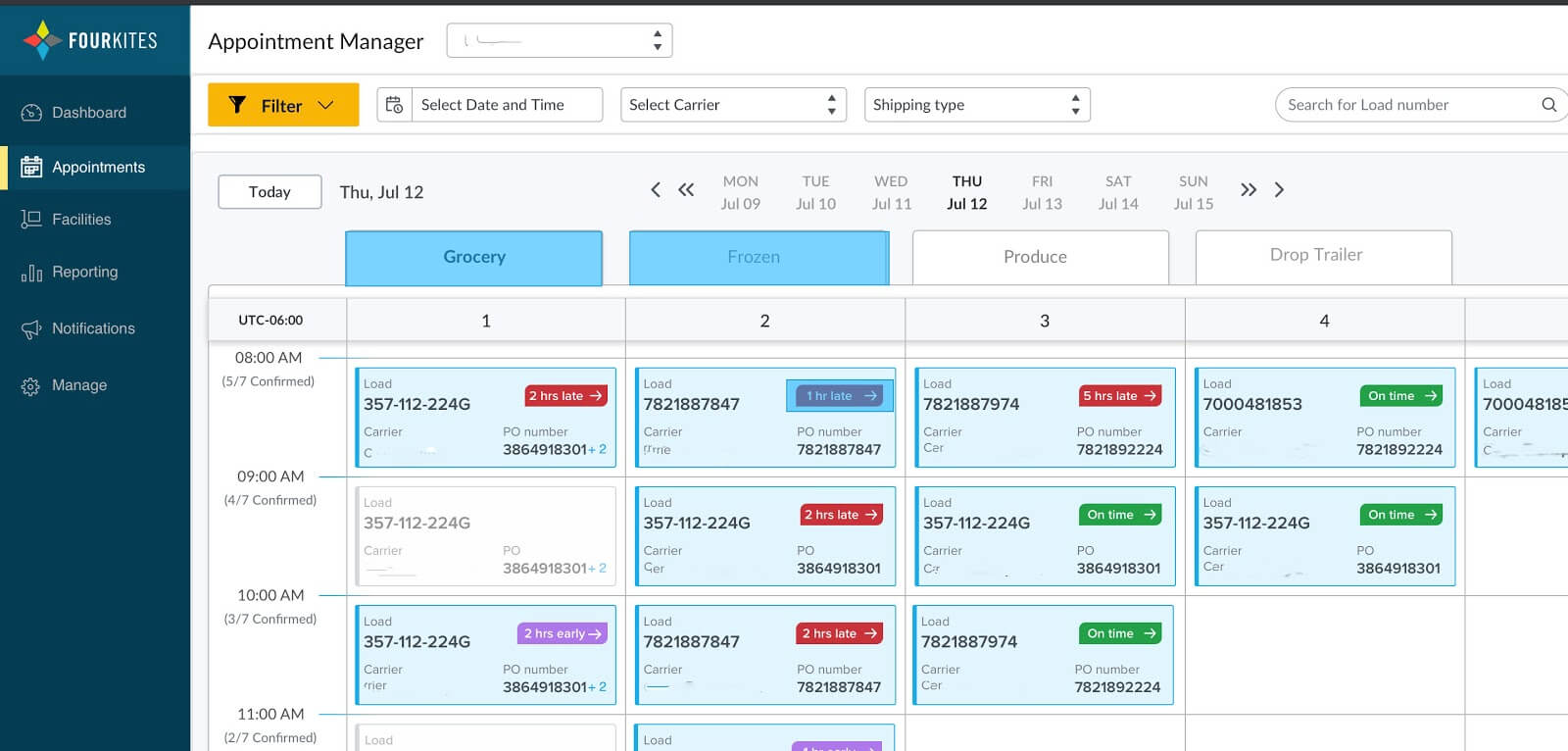 Fourkites offers real-time monitoring of in-transit and in-yard freight.
Pros
Provides a full view of your yard to help you take the right measures to increase productivity.
With 100% visibility, you can create business agility.
It helps you reduce detention and rental costs.
A data-driven foundation that allows you to make innovative changes in your yard
#5 Yard Commander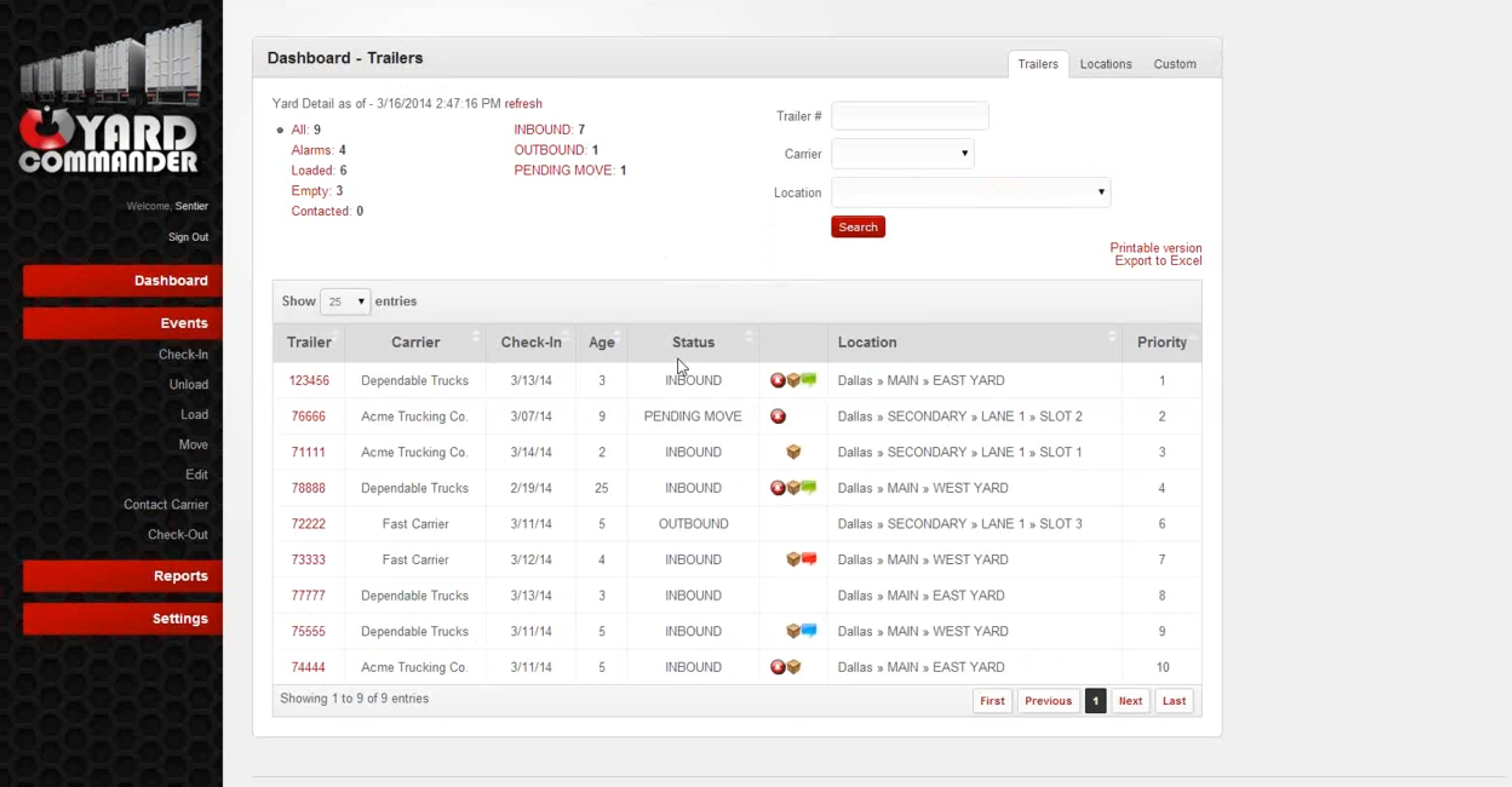 This YMS is an affordable choice.
Pros
Simple, clean, and easy-to-use interface.
Eliminates the need to use spreadsheets, paper logs, and notes and is compatible with other systems such as WMS.
Shows your trailers' location, status, and contents.
Monitor multiple yards, facilities, and locations in real-time from a centralized system.
Helps you reduce demurrage and detention charges.
Locate trailers or stock without searching the yard.
#6 Yard Management Solutions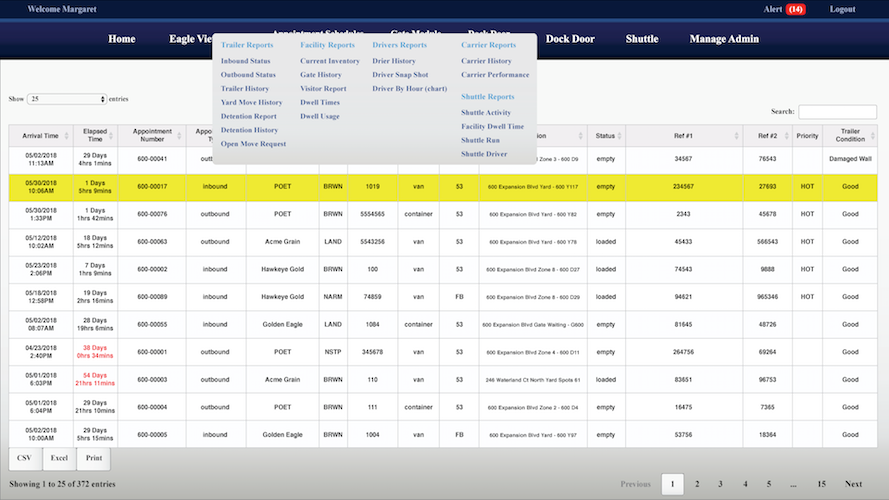 This YMS solves basic needs but lacks a modern user interface
Pros
Allows for instantaneous yard visibility
Possible to manage multiple yards
Keep track of time, gate operations, and shuttles
#7 Yard View Pro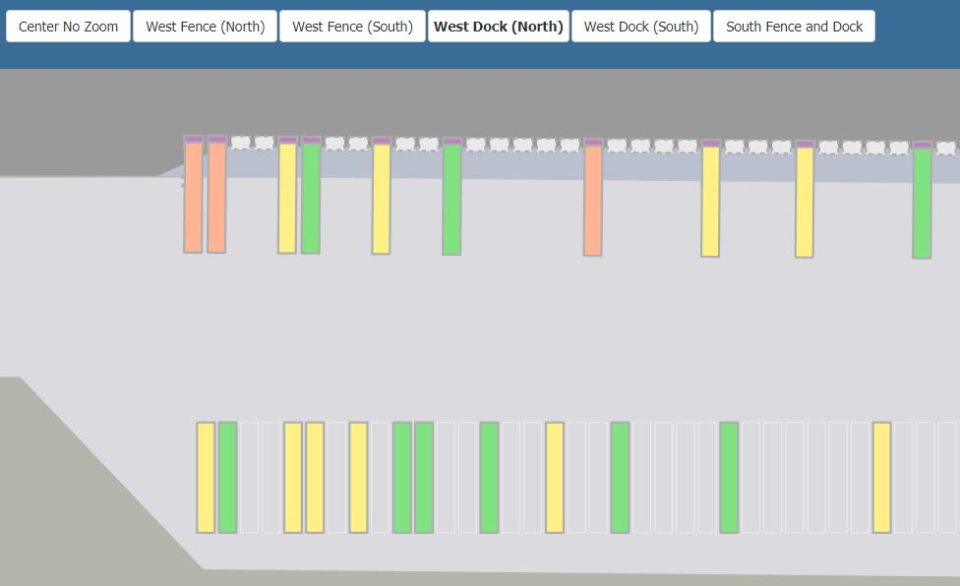 Yard View Pro is an intelligent yard management software that offers map visibility.
Pros
Complete visibility and integrates with other systems
Sends email & text alerts for crucial events
Provides real-time information on the location and status of your carriers
Conclusion
Yard management software can make a huge difference to the efficiency of running your yard. When choosing a YMS system, remember to think about how the software will function for your use case.
Gatego offers a highly customizable software solution that provides AI-powered, cloud-based, real-time tracking of your yard and assets, along with superior analytics to help you get the best out of your business. Book a demo to see how Gatego can work for you!